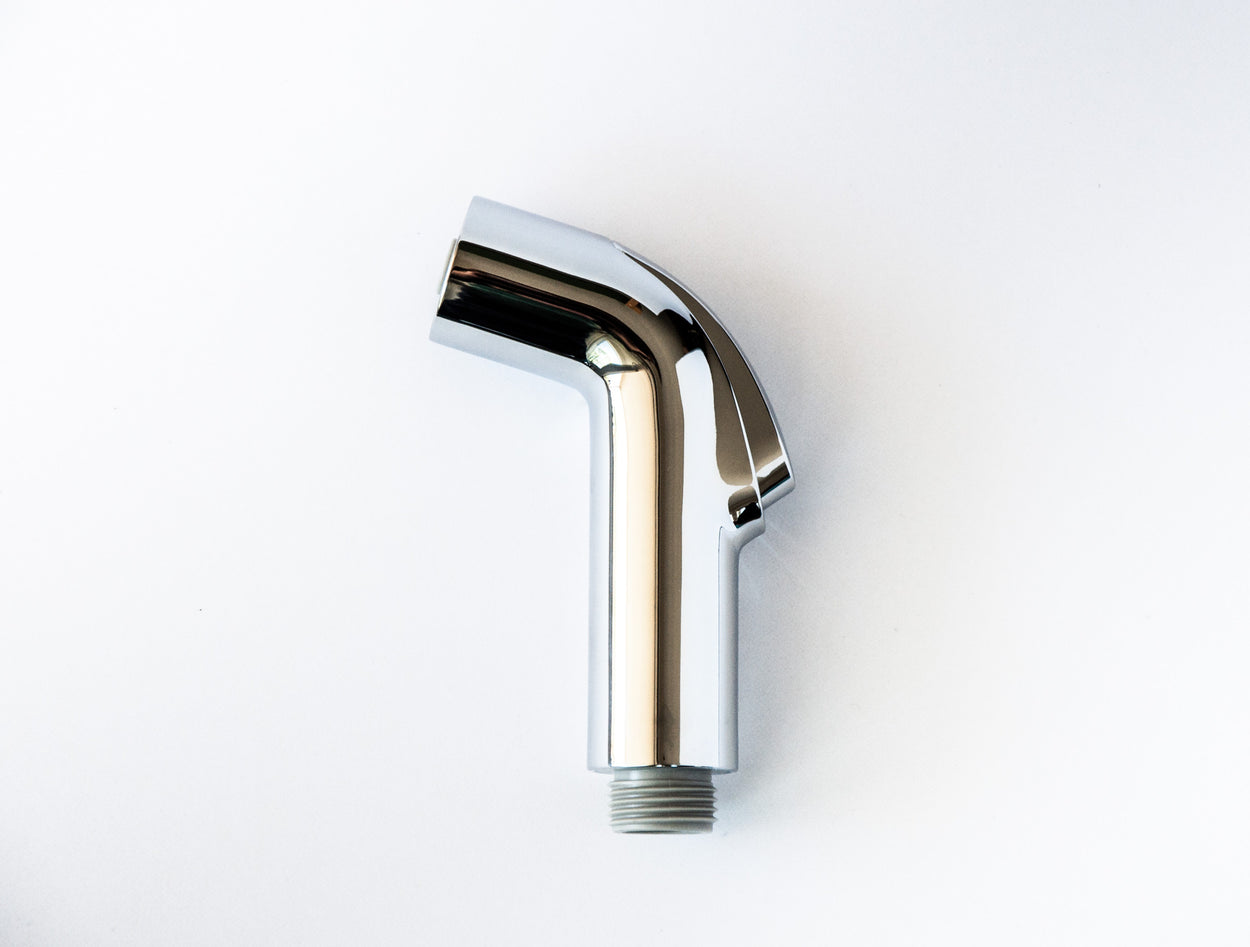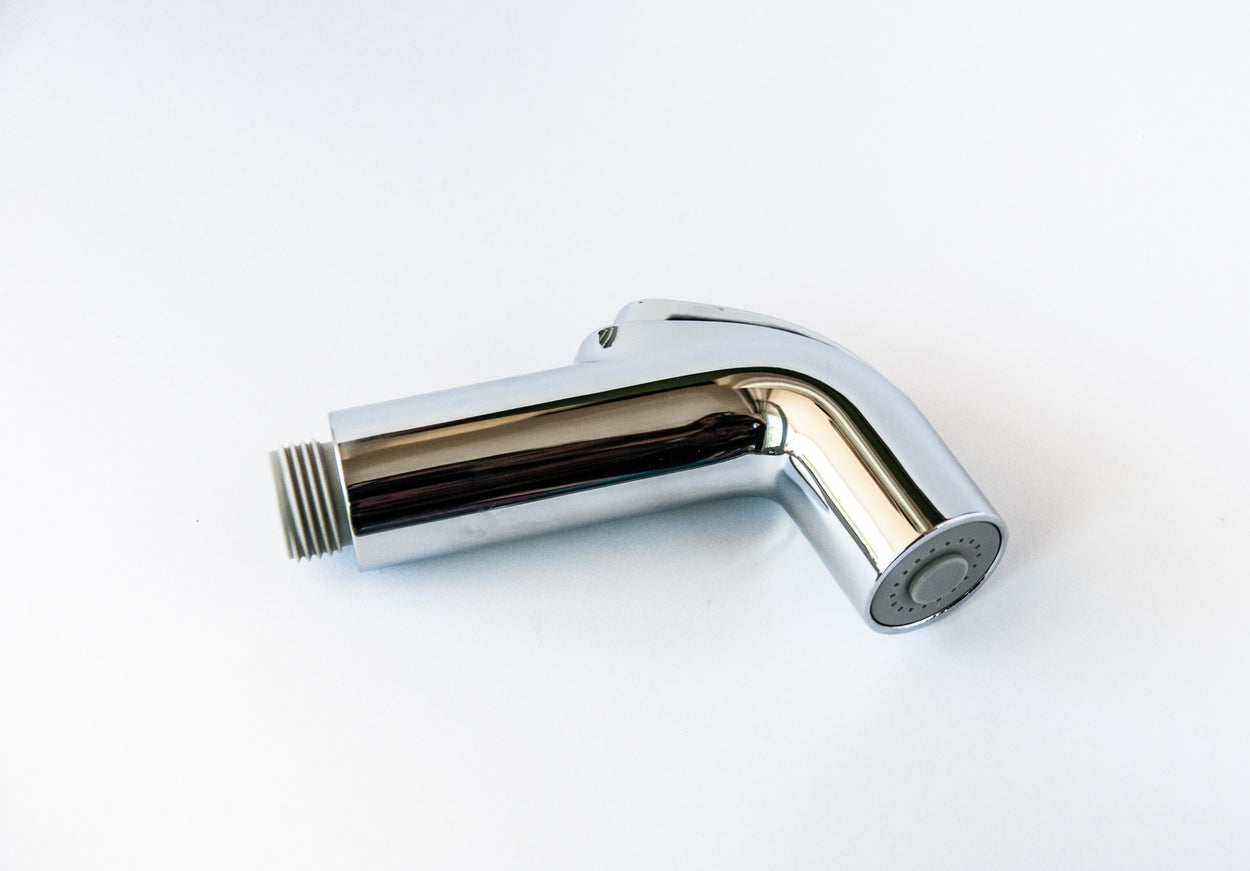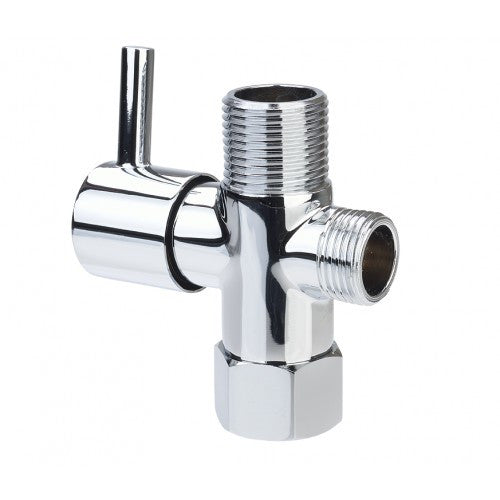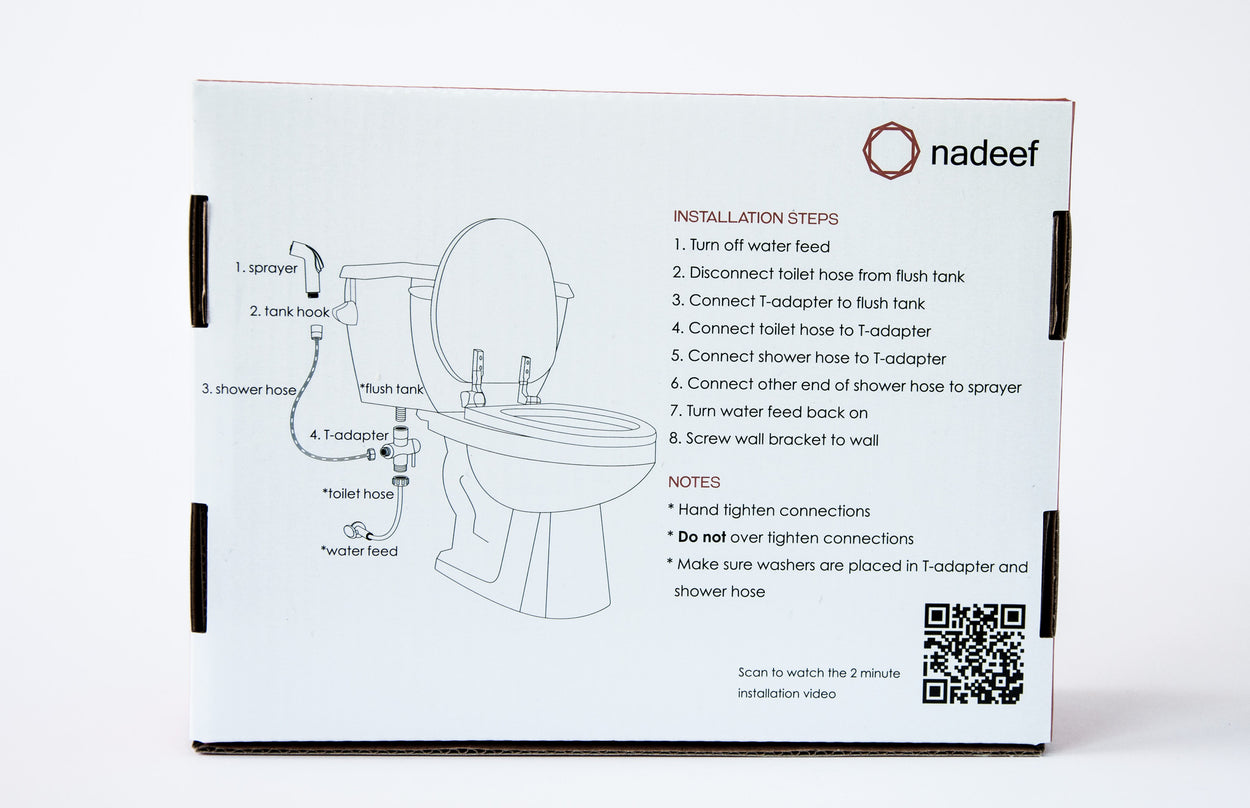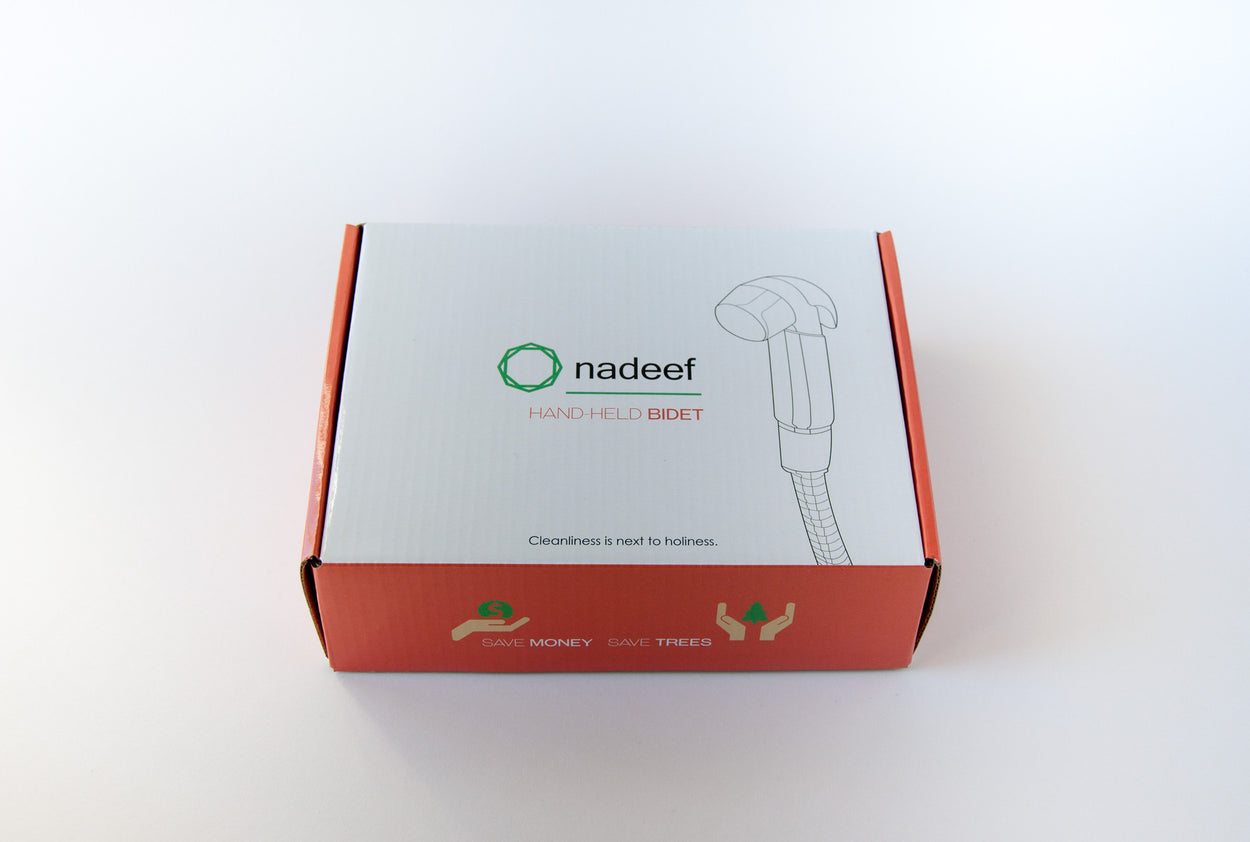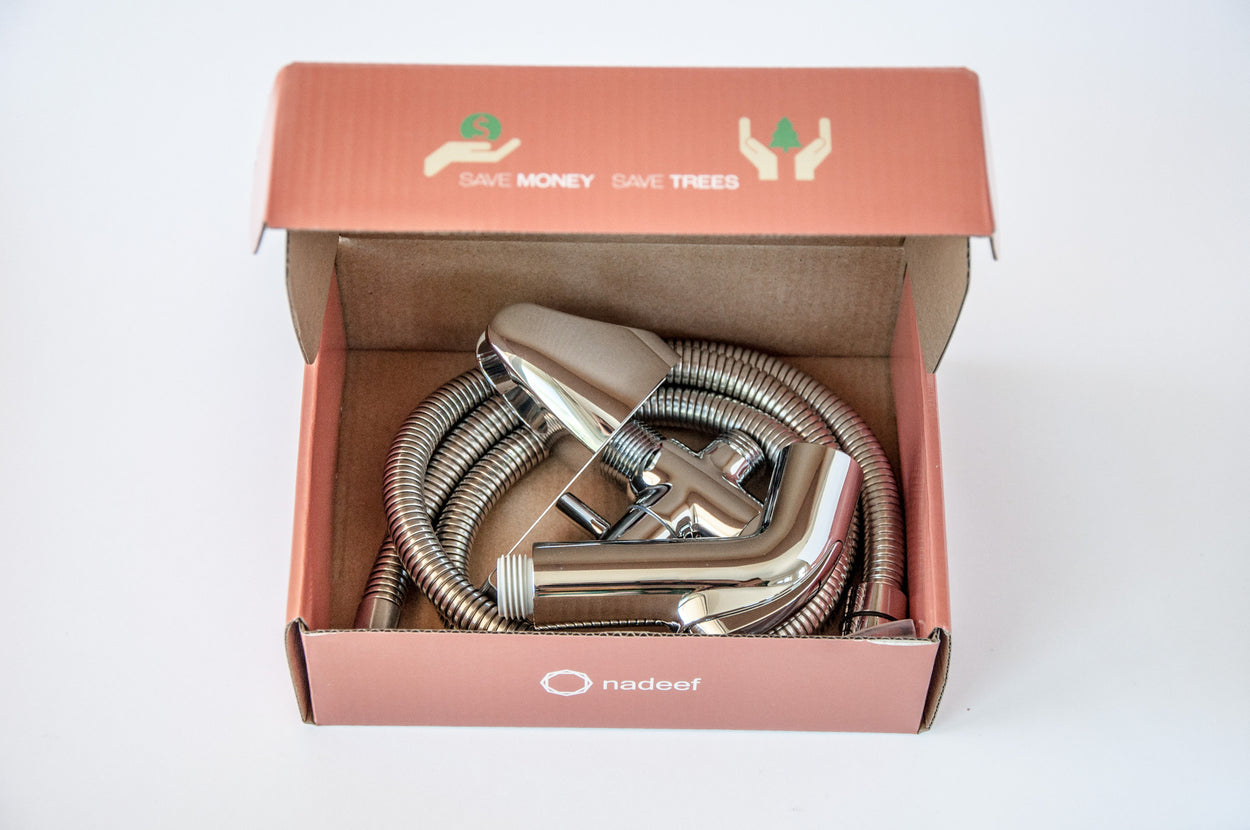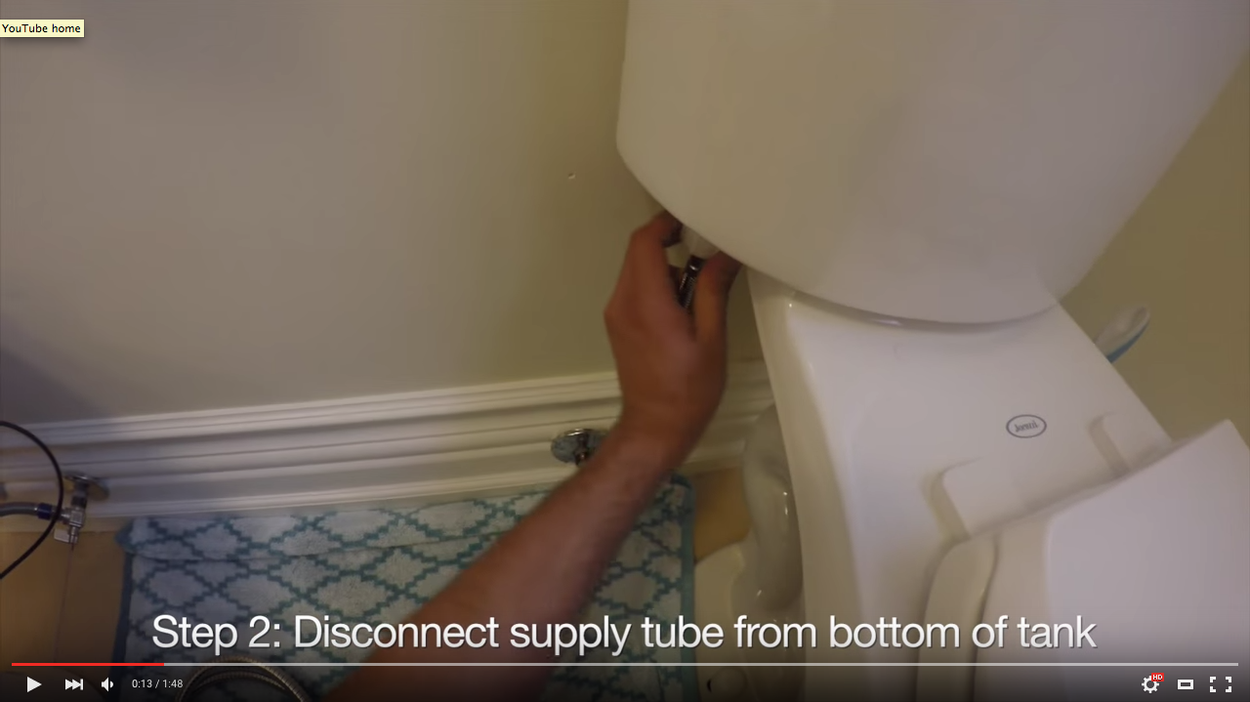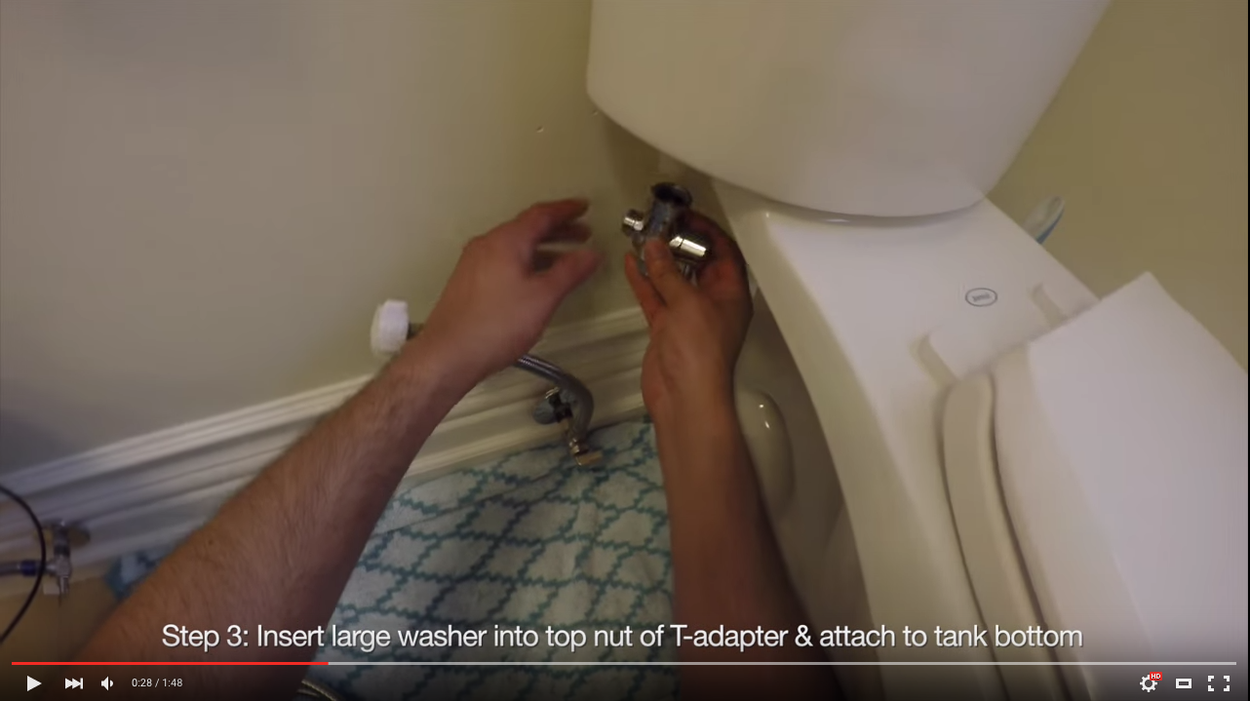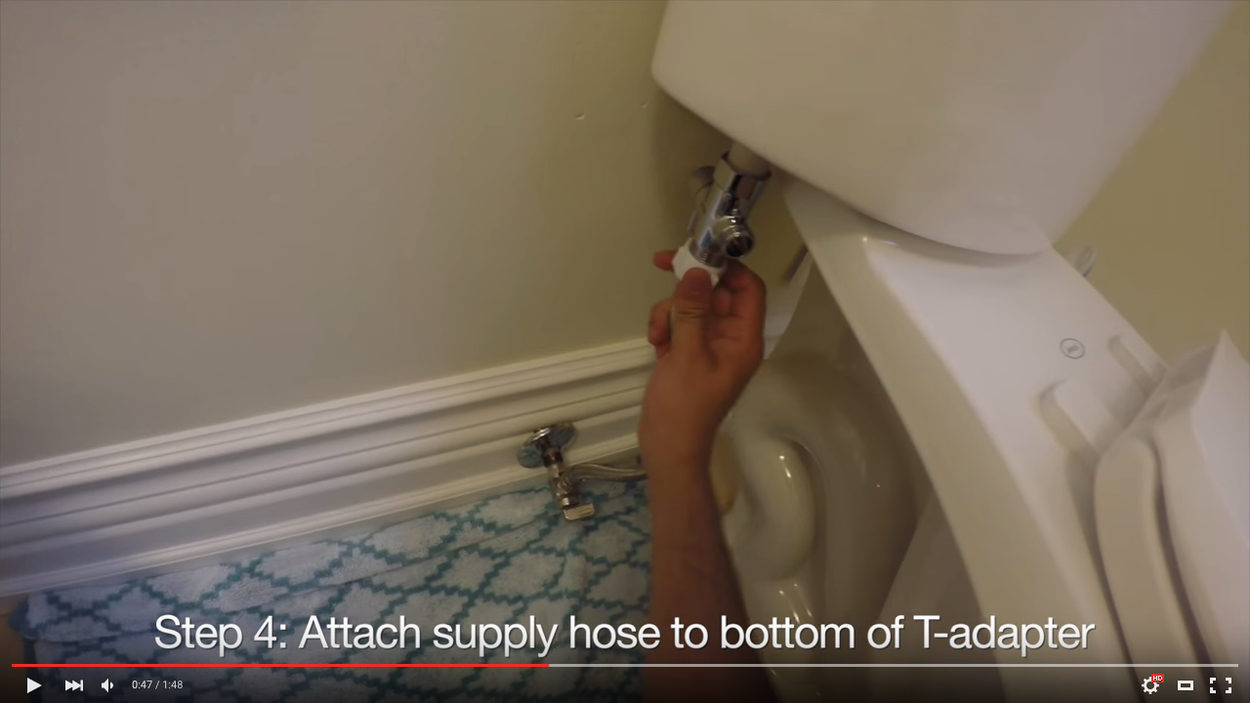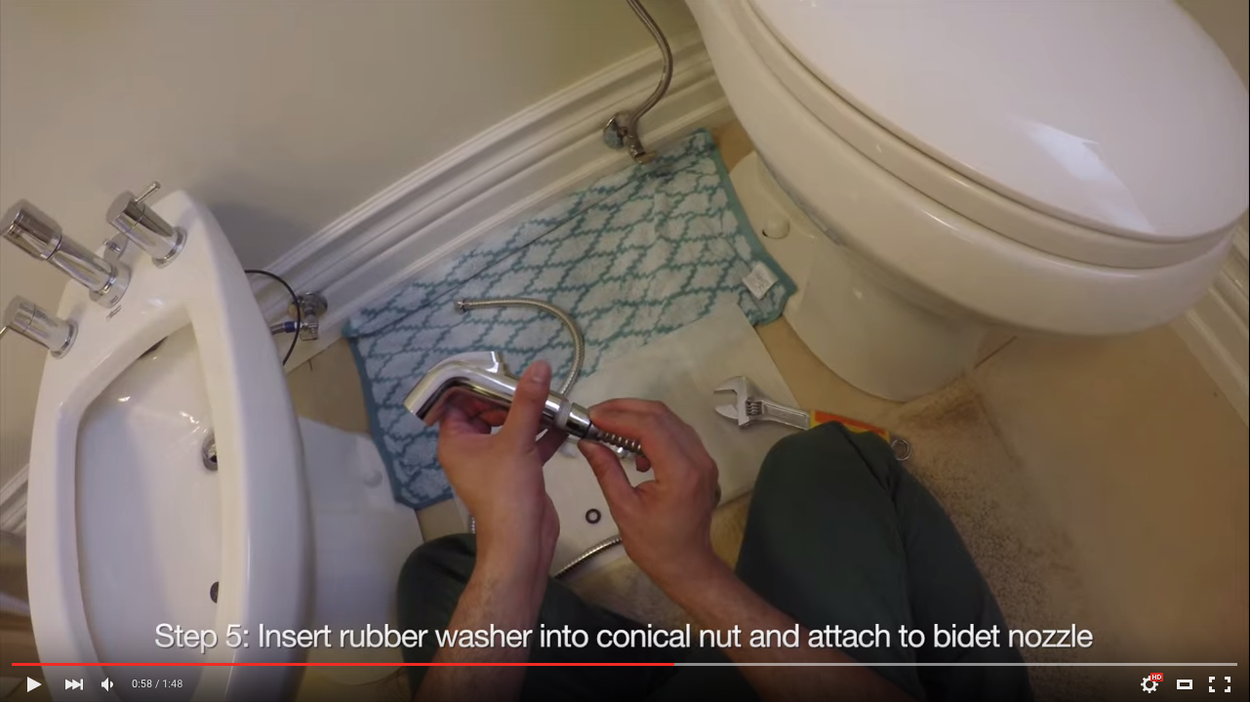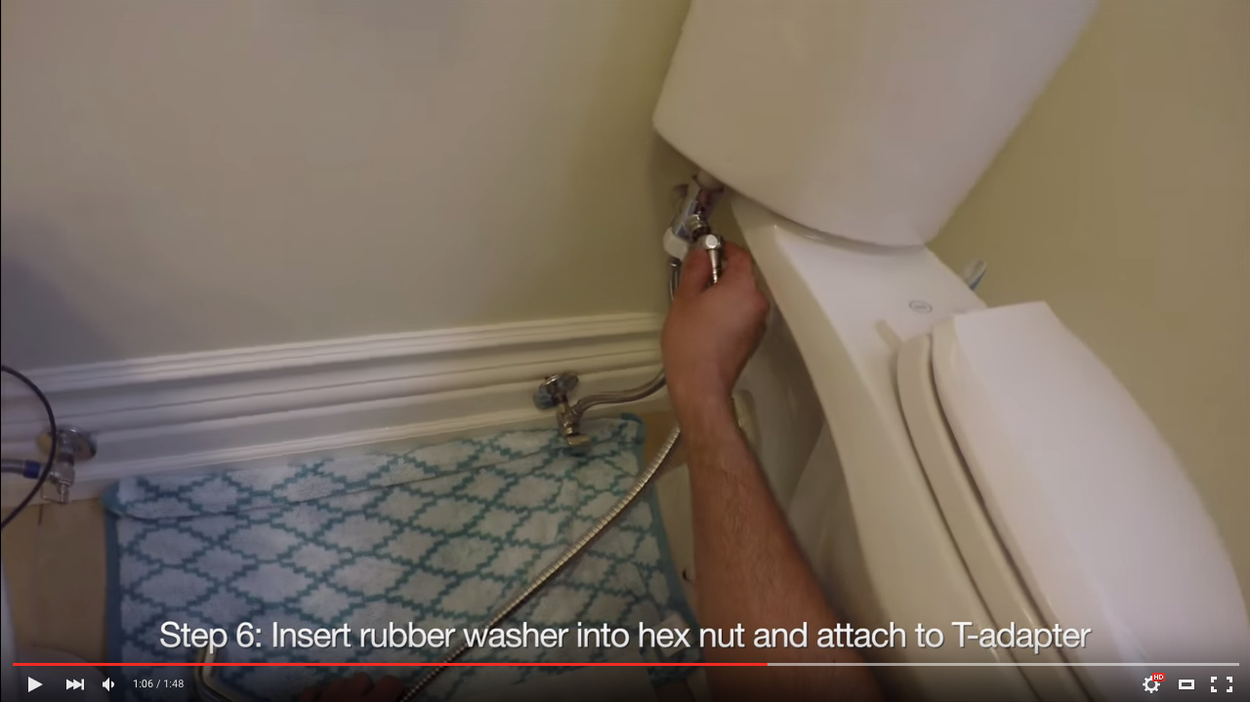 NOTE: We no longer sell our Chinese made hand held bidet spray and have instead replaced this model with our new made in Italy product. You can find our new higher quality product on this page.
We provide free installation phone support to make sure everything is installed properly.
The Nadeef bidet is an easy and inexpensive way to retrofit your existing toilet with a hygienic bidet. It is economical and environmentally friendly. Best of all it will greatly improve your personal hygiene standards. The elegant and ergonomic hand sprayer is simple to use and offers a tank hook holder so there are absolutely no screws or drilling required. The chrome plated, brass T-valve offers full pressure adjustability, backflow prevention, and complete water shutoff. Made of durable high quality components and backed by our warranty and superior customer support.
For the hot water connection, you will need to purchase the hot/cold mixer valve (all accessories are included) from this page. It includes everything you see on this page, plus the necessary hot water connection parts.
If you already have a bidet and would like to add the hot-water feature to it, then you will only need this product: Hot water mixer valve.
Bidet features:
- Ergonomic chrome plated spray head
- Full brass T-valve with chrome plating with pressure adjustability; ; standard for Canadian and American fittings (3/8" and 1/2")
- Polished stainless steel, double lock, spiral bidet hose (48" length)
- Wall or toilet mount options
- All accessories included for standard installation
- Easy to install, please watch the easy 2 minute video for the instructions
- 1 year warranty on parts (extended 2 year warranty is optional)
- Hot/cold water bidet available for additional $119.90

Shipping Information:
- Delivery within Ontario takes about 2-3 business days
- Delivery to Rest of Canada is about 5 business days
- Delivery around the United States is about 1 week

You are making the right choice for your home with the Nadeef Bidet.