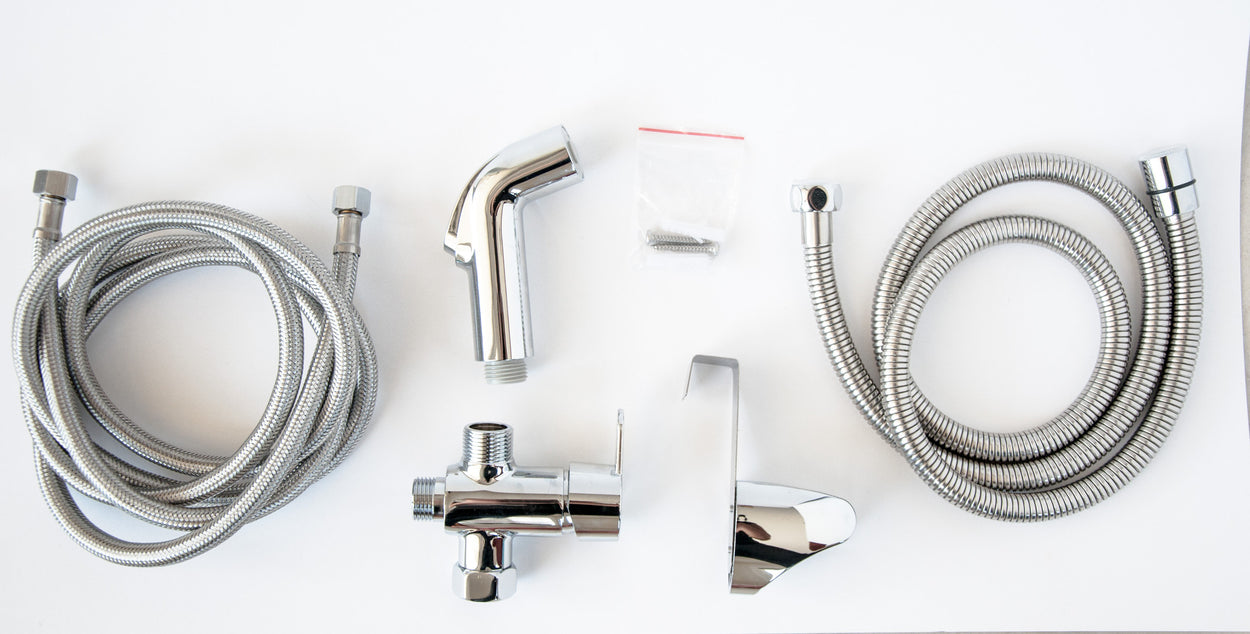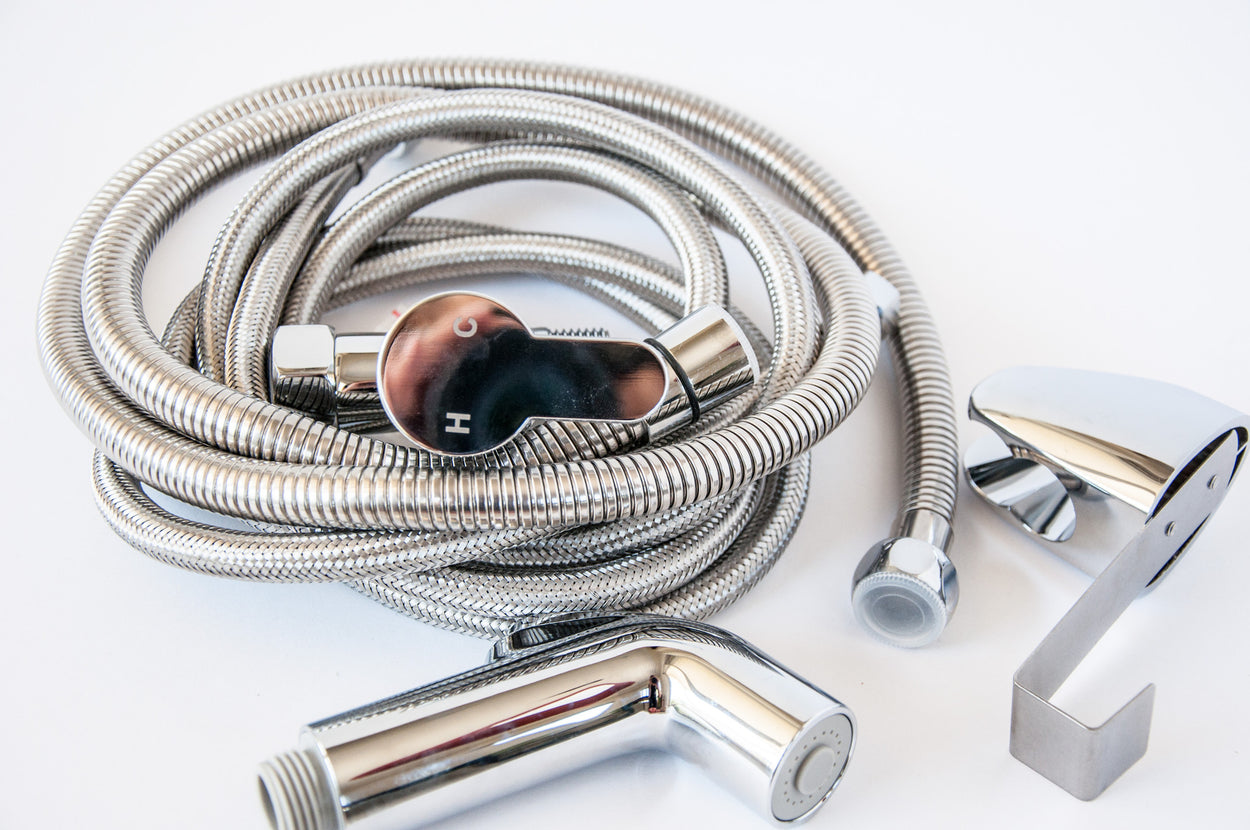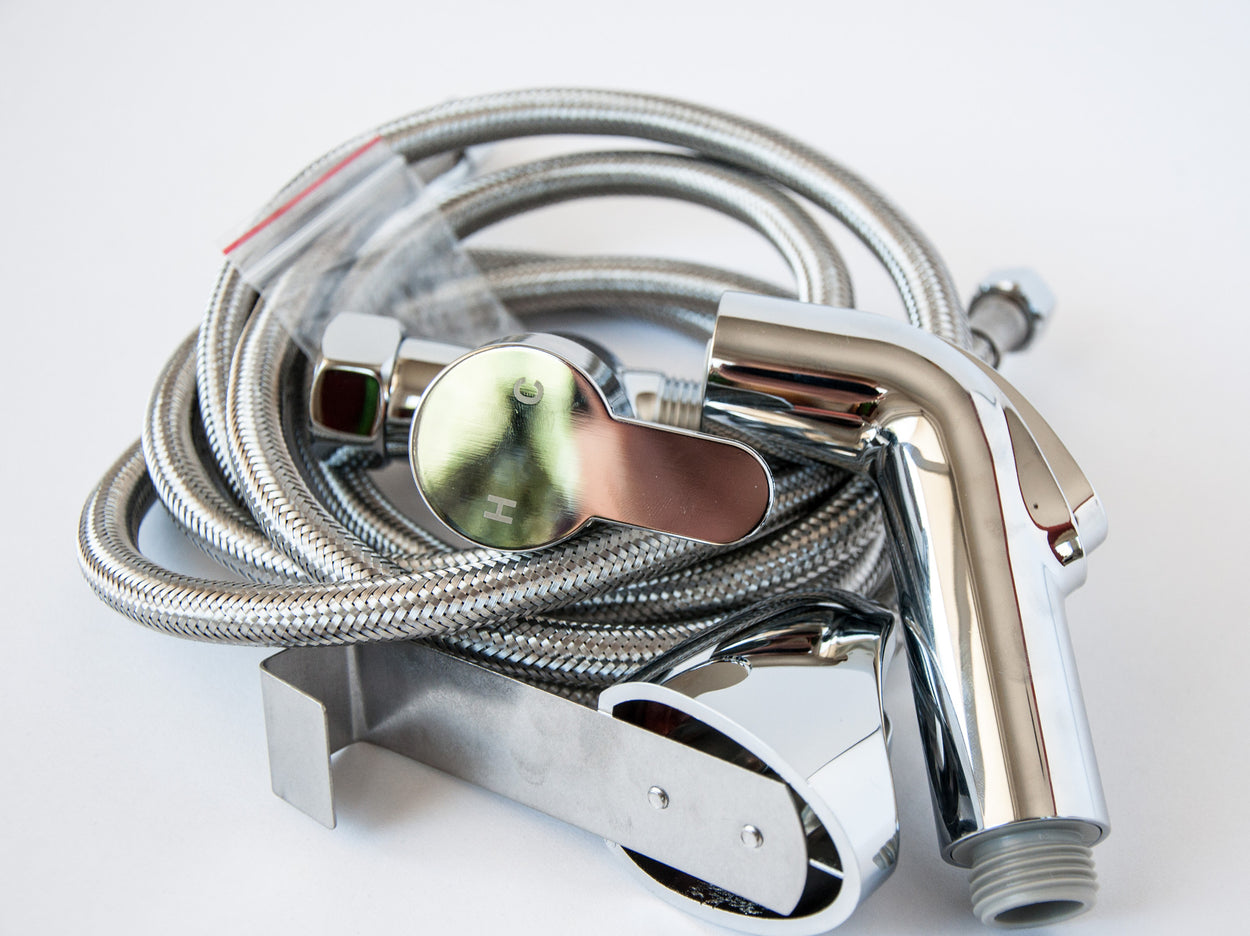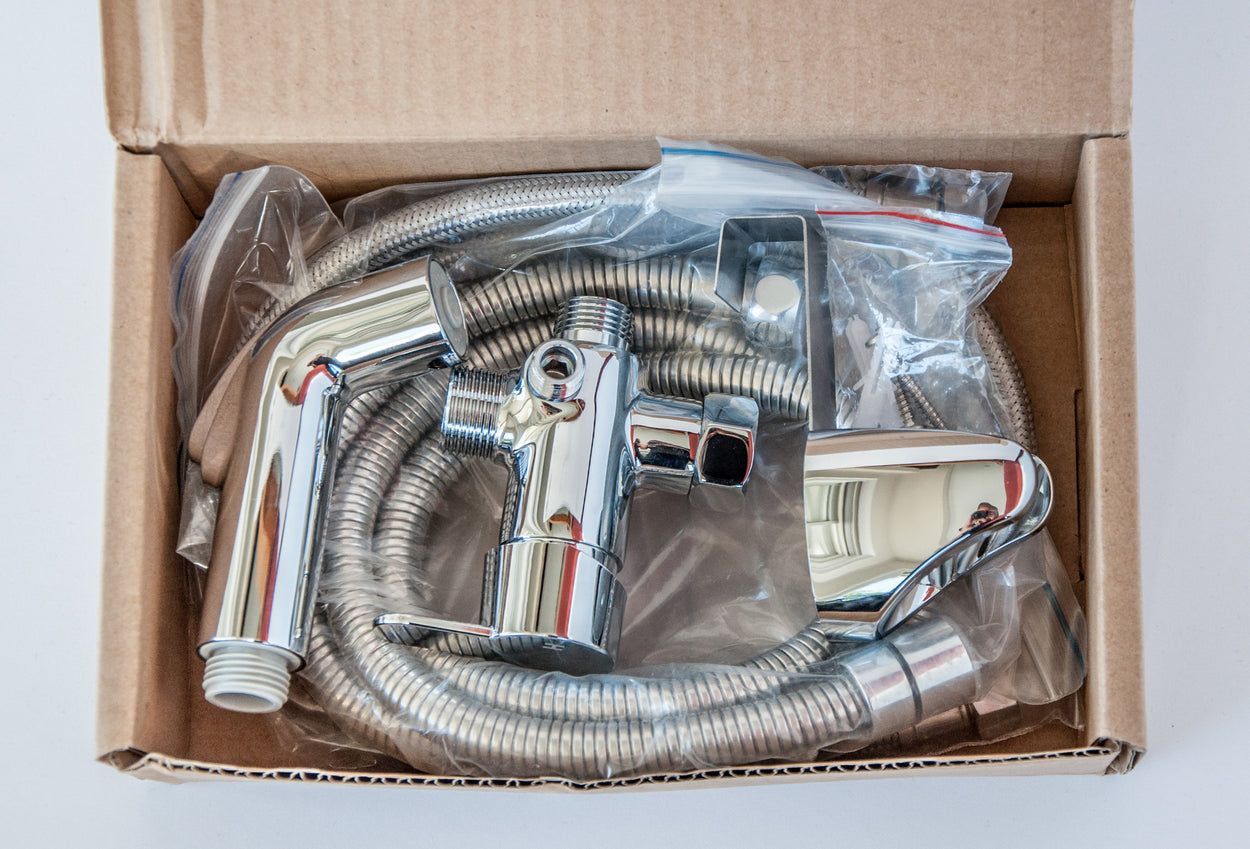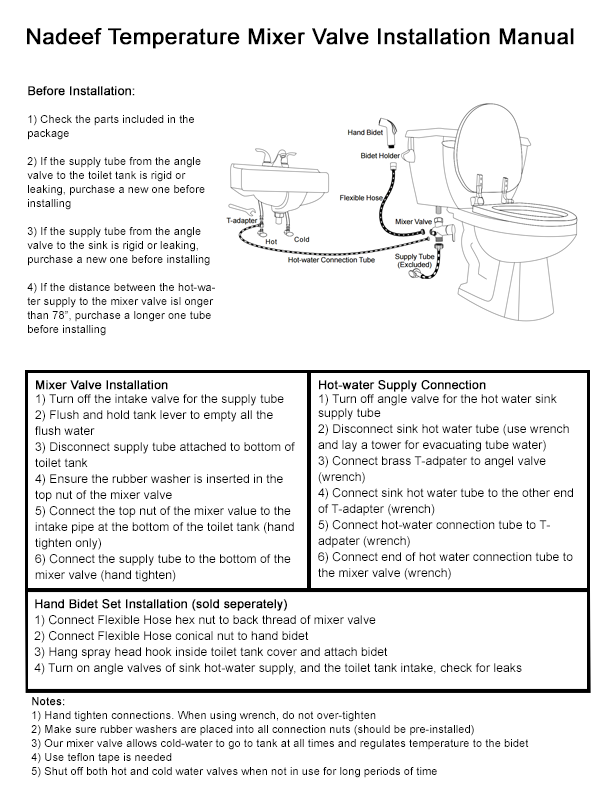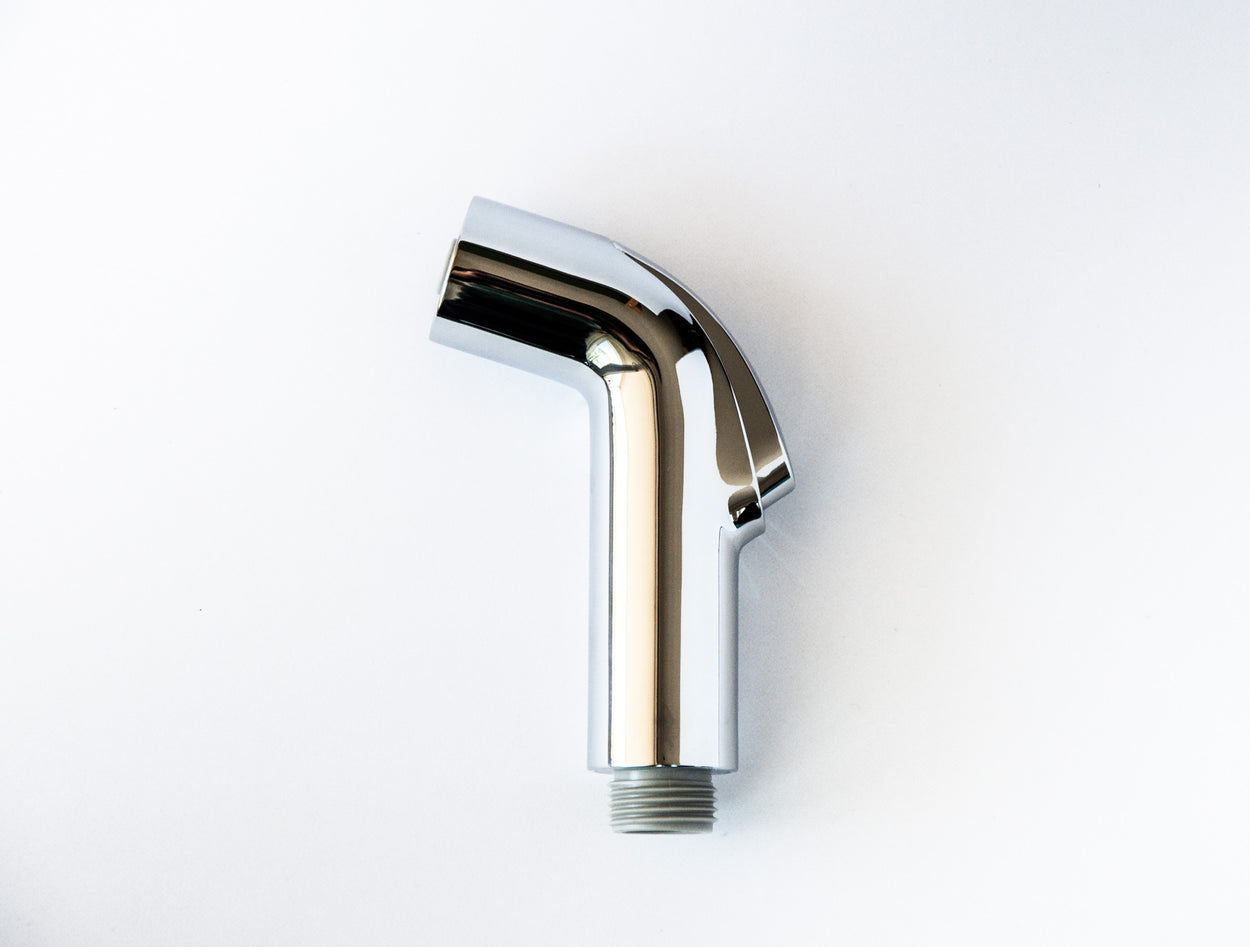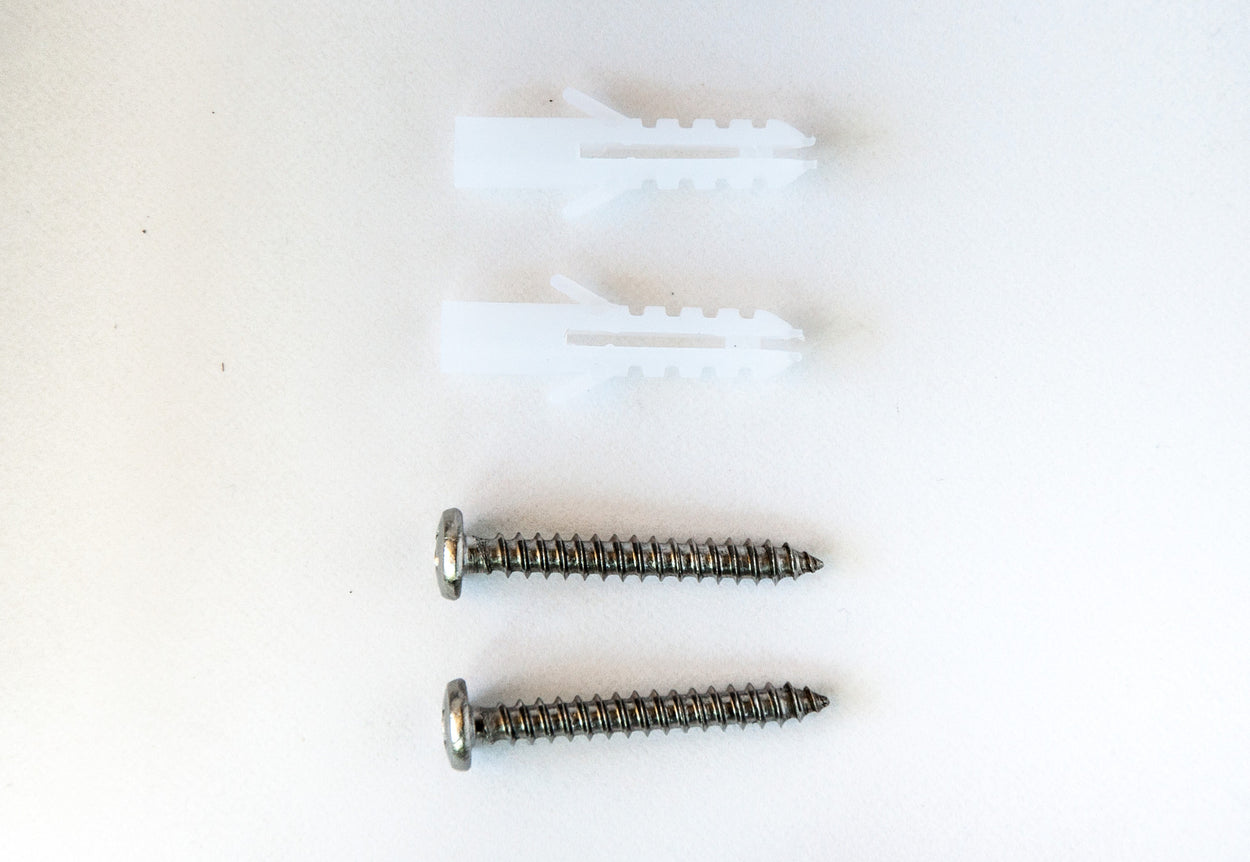 Full Hot & Cold Water Bidet Kit
This product was specifically designed for the Canadian and American household looking to use their Nadeef hand-held bidet during the sub-zero winter months. You can find the detailed installation manual here. Included in this package is everything you will need to get set up.
Bidet items included:
- Ergonomic chrome plated spray head
- Brass body and ceramic cartridge hot and cold mixer valve with chrome plating with pressure and temperature adjustability; standard for Canadian and American fittings (3/8" and 7/8")
- Hot-water connection tube; stainless steel braided, 78" length, 9/16" thread
- Polished stainless steel, double lock, spiral bidet hose; 48" length
- Wall or toilet mount options
- All accessories included for standard installation
- 1 year warranty on parts (extended 2 year warranty is optional)
Shipping Information:
- Delivery within Ontario takes about 2-3 business days
- Delivery to Rest of Canada is about 5 business days
- Delivery around the United States is about 1 week
We also offer free at home installation phone support (please email hello@getnadeef.com with subject "Hot water valve installation" to book a time for a service agent to walk you through the installation process).