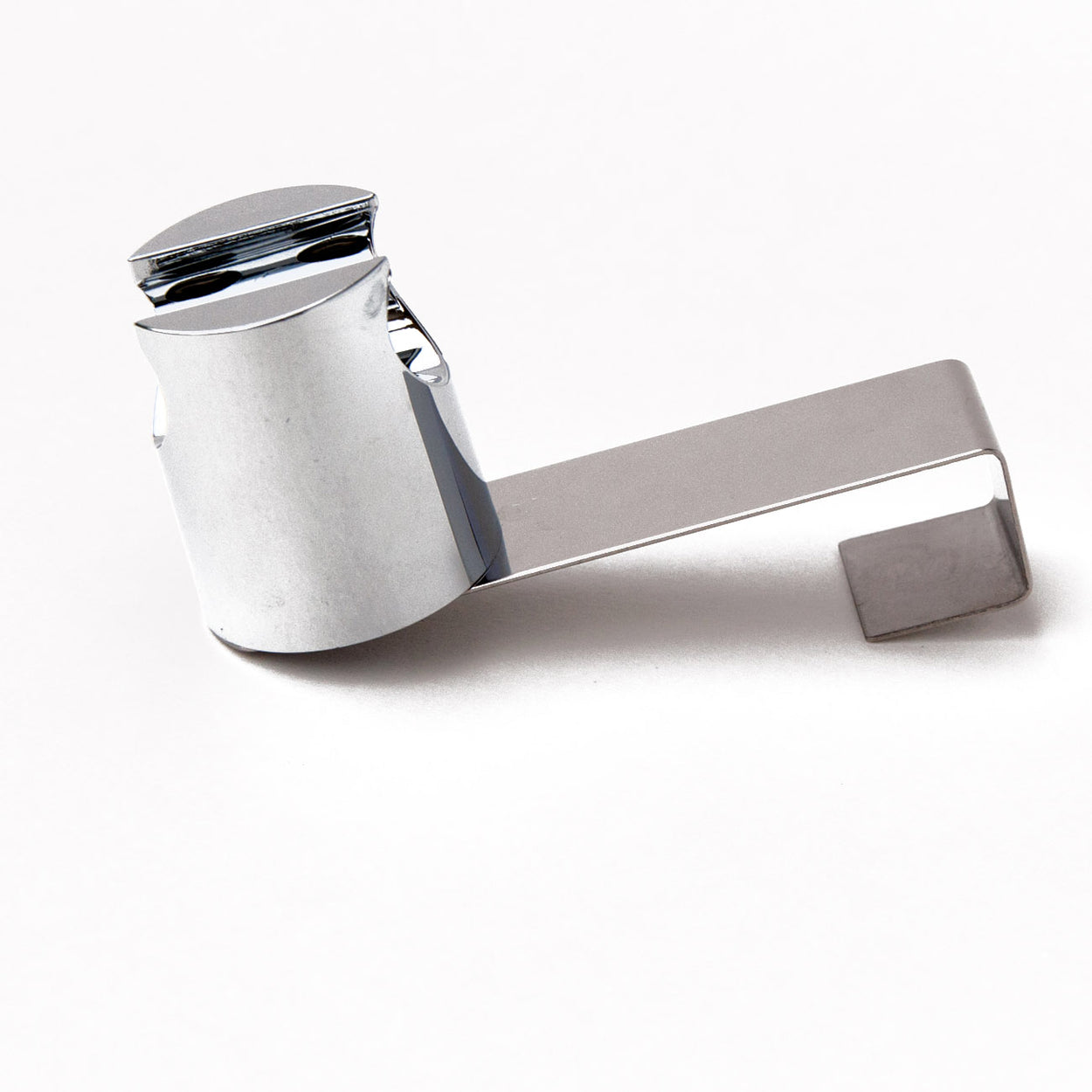 Nadeef hand-held bidet, and Nadeef hot and cold water kits come with the tank hook and wall mount options included. However, if you have damaged or misplaced the tank hook you can order a spare from us . This bidet hook is compatible with all brands of Muslim showers, shattafs, and hand-held bidets, and not limited to just Nadeef models.
How to use the default tank-hook option:
If the hook is not already attached to the mount, attach the mount to the stainless steel hook using the short screws provided (by default the hook will come attached in the mail).
Remove the lid from your toilet flush tank.
Place the hook on the edge of the tank so the mount is easy to reach. Ideally you should place the mount on the same side where the water supply line attaches to the flush tank, and where the bidet adapter will install.
Hang any sized hand-held bidet, shattaf, or Muslim Shower to the mount.
How to attach the mount to the bathroom wall:
In the common event that the mount is pre-attached to the tank hook, the first step will be removing the hook. You will need an allen key wrench to do this, which is common to all toolboxes, and used standard for most Ikea furniture assembly.
Once the hook is removed, place the mount on your desired location on the wall to evaluate the best position. Please consider a location easy to reach while you're seated on the toilet. If you have a stud finder, use that to locate where the support studs behind your wall are, although it is not necessary.
Use a pencil to mark the location on the wall where you will need to screw.
If you do not have studs behind your desired wall location for your Muslim shower mount, use the provided plastic butterfly by first. To do this, make a small hole, with a smaller diameter to the diameter of the butterfly using a drill and firmly push the butterfly inside.
Once the two plastic butterflies are in the wall, place the wall mount over the butterfly opening and screw the metal screws in place.
Test to ensure the mount is attached firmly and will not fall with the weight of your hand bidet or Muslim shower.
What's included:
Stainless steel tank hook
Chrome plated shower bidet mount
Metal screws - 1" (2x)
2 plastic butterflies - 1.125" (2x)