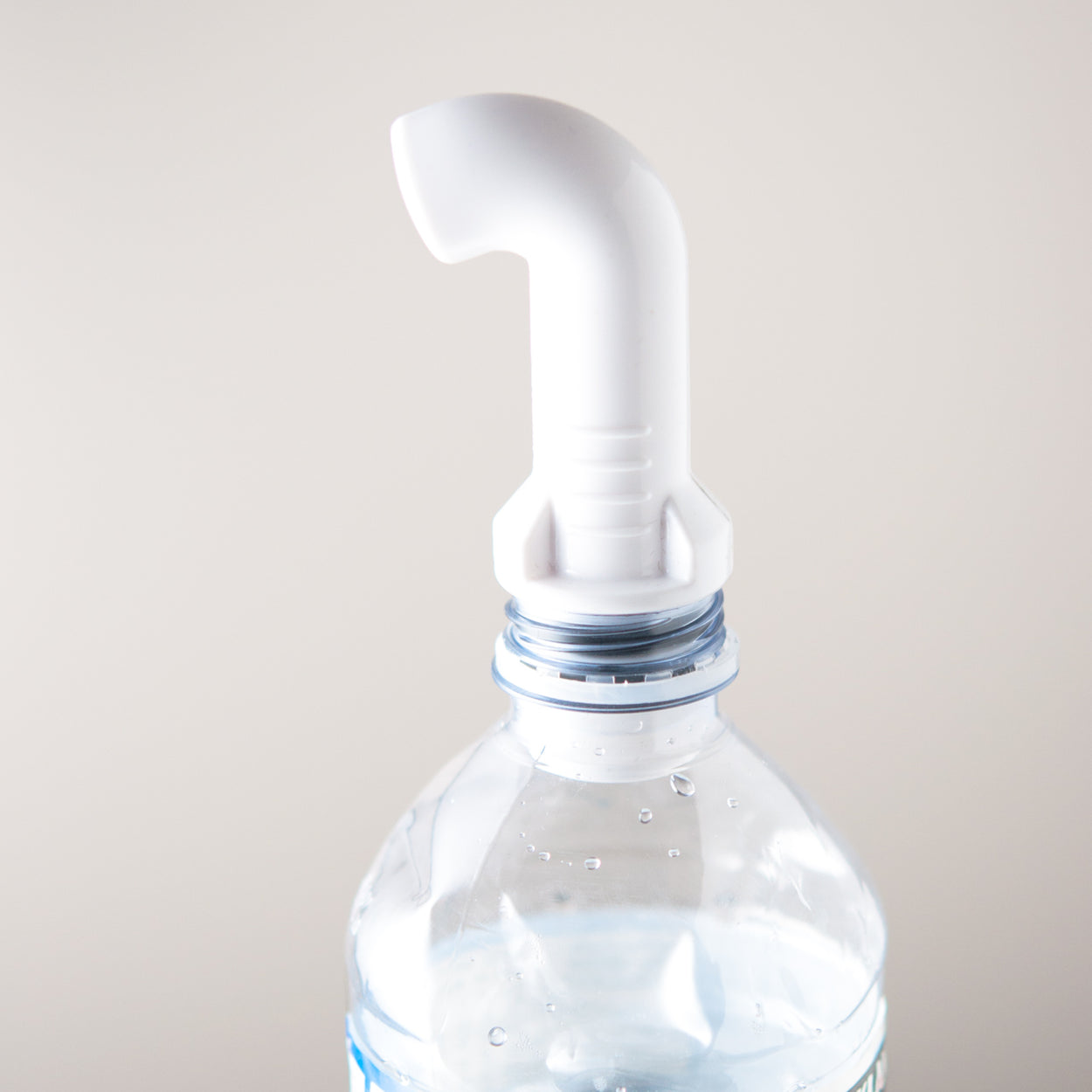 Portable Bidet Water Bottle Attachment
Great for:
Work
School
Travel
Camping
Transform any water bottle into a portable hand-held bidet. Our attachment is simple, sleek, small, and easy to pop on and off any water bottle neck.
The Nadeef water bottle bidet attachment comes with four different sized rubber seals to ensure your attachment will fit on any water bottle. However, 95% of all bottles in North America will use the smallest rubber seal.
All you need to do, 1) is make sure the right black rubber seal is attached (leave the clear seal attached to the nozzle). 2) Fill your bottle with the desired amount of water. 3) Twist the nozzle onto the bottle's neck. If you're having trouble getting the nozzle onto the bottle neck, just dampen the rubber seals to provide a bit of lubrication.